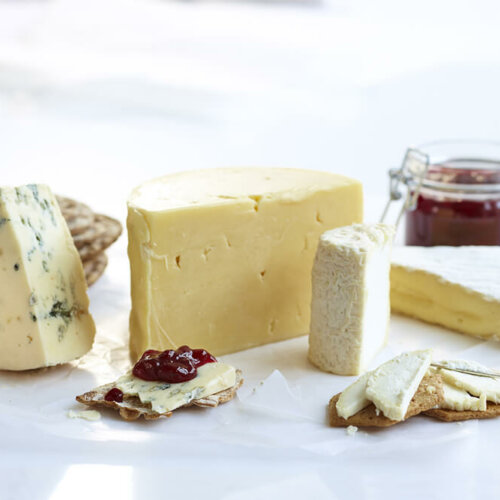 Cheeseboard and lingonberry jam
The tart flavor of lingonberries goes perfectly with cheeseboards, especially mature hard cheeses and soft white cheeses. Add some grapes and throw in some (non-alcoholic) wine, and you have the perfect setting for cozy night with your loved ones.
Ingredients
1

jar Felix Lingonberries

1-2

hard

granular cheese, e.g. Parmigiano-Reggiano

1-2

soft cheese

e.g. Brie or Camembert

1-2

blue cheese

e.g. Gorgonzola or Roquefort

1

cream cheese

flavor of own choice

1

semi-soft cheese

e.g. Port Salut

3-4

boxes of various crackers and hard bread

2

pears

wedges

2

grape clusters
Instructions
Place cheeses and jams together with some fruit, crackers and hard bread on a tray. Serve and enjoy!