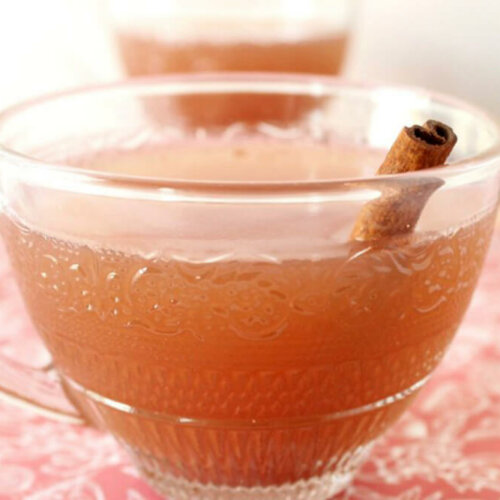 Warm lingonberry spiced punch
We are used to adding Felix lingonberries to just about any meal of the day, but here is an unusual twist that we think is really cool. How about using it in a drink! When winter is tightening its grip and spring seems far away, this warm and spiced punch makes for a perfect start to your weekend.
Many thanks to "Arts & Crackers" for this cool inspiration. @artscrackers (Facebook, Instagram, Pinterest)
Ingredients
1/2

cup

water

1/2

gallon

apple juice

2/5

cup

Felix Lingonberries

1/2

medium orange

sliced

1

cinnamon stick

crushed

12

cardamom pods

crushed

1/4

tsp

fresh ginger

peeled and chopped

2

tbsp

raisins

1

tbsp

almond slivers
Instructions
Combine water, apple juice, and lingonberry jam in a slow cooker and turn on low.

Tie the cinnamon, cardamom pods, ginger, raisins, and almond slivers into a cheesecloth pouch.

Place the pouches of spices and sliced oranges into the slow cooker with the liquids. Heat on low for 1 hour.

Traditionally glogg is heated and set aside, then reheated when it is time to serve. You can do it this way or just serve right away. The flavors will come out just a little more if you choose the traditional route.